JOIN US FOR NEXT STEPS WEEKEND!
JANUARY 7 | 2:00 PM

Next Steps Weekend occurs on the first Sunday of every month and consists of two class options

 

Membership Class: 

Learn the mission of Grace City Church and become a member of our community! 

 

Grace City Team Orientation: 

Discover your God-given gifts, develop your leadership, and join a Grace City Team. 

 

*Kids Ministry is available during Next Steps Weekend. 
At Next Steps Weekend you will…
1. Become a member of Grace City Church
2. Discover Your Gifts
3. Develop Your Leadership
4. Join a Grace City Team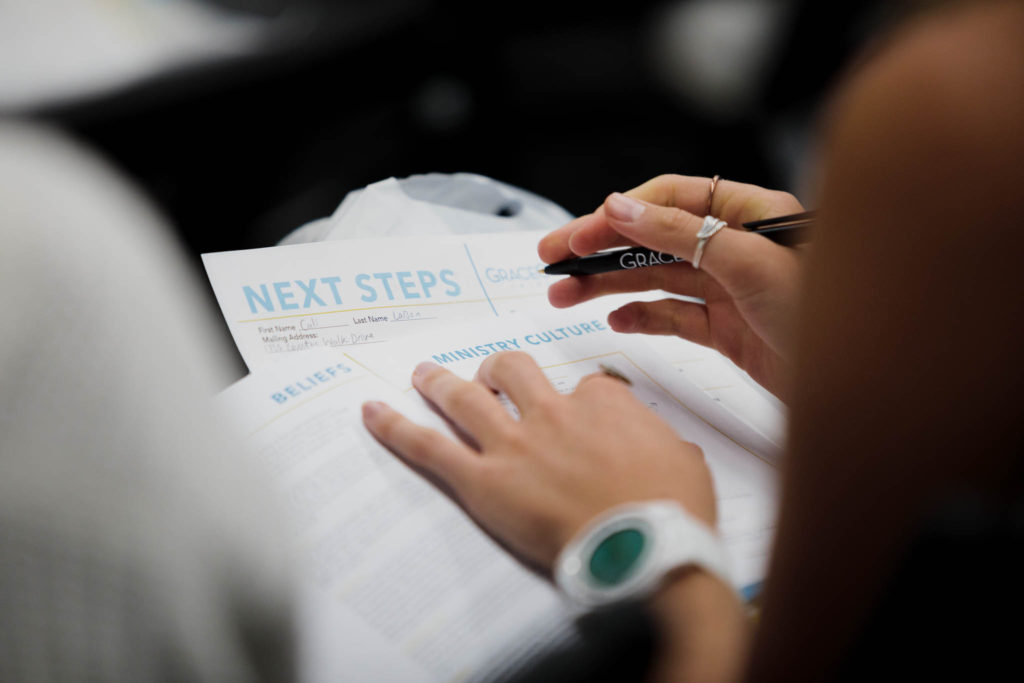 Visit our volunteer platform