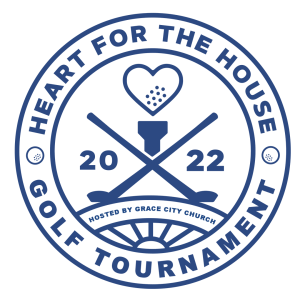 HEART FOR THE HOUSE GOLF TOURNAMENT

Join us for our Second Annual Heart for the House Golf Tournament. Heart for the House is an annual opportunity for us to focus on giving toward Our Home, Our Future, and Our World. Our Heart for the House Initiative this year will be going towards purchasing new land for our forever home to advance the Gospel further faster.
THURSDAY, DECEMBER 1, 2022
8:00 AM to 12:00 PM
Eaglebrooke Golf Course
1300 Eaglebrooke Blvd
Lakeland, Florida 33813
$100 Per Single Golf Entry
SPONSORSHIP
Interested in sponsoring the Golf Tournament? 
BRONZE SPONSOR: $1,500
• HOLE SPONSOR
• COMPANY SIGN AT HOLE
SILVER SPONSOR: $2,500
• HOLE SPONSOR
• COMPANY SIGN AT HOLE
• 2 PLAYER ENTRIES
• COMPANY NAME ON SCORECARD
GOLD SPONSOR: $3,500
• HOLE SPONSOR
• COMPANY SIGN AT HOLE
• 4 PLAYER ENTRIES
• COMPANY NAME ON SCORECARD
• TABLE AND CHAIRS AT SPONSORED HOLE
PLATINUM SPONSOR: $5,000 OR MORE
• HOLE SPONSOR
• COMPANY SIGN AT HOLE
• 4 PLAYER ENTRIES
• COMPANY NAME ON SCORECARD
• TABLE AND CHAIRS AT SPONSORED HOLE
• COMPANY NAME ANNOUNCED THROUGHOUT TOURNAMENT
• CHOICE OF LUNCH, RANGE, PRIZE, OR HAT SPONSORSHIP
• RECOGNITION AT LUNCH/AWARDS RECEPTION
CUP SPONSOR: $3,000
• COMPANY LOGO LISTED ON CUP PROVIDED
GOLF CART SPONSOR: $3,000
• COMPANY LOGO ON EACH GOLF CART
GOLF BALL SPONSOR: $4,500
• COMPANY LOGO LISTED ON GOLF BALL PROVIDED
GOLF TOWEL SPONSOR: $4,500
• COMPANY LOGO LISTED ON GOLF TOWEL PROVIDED
COMPANY LOGO FILES ARE 
DUE ON OCTOBER 10, 2022
 EMAIL FILES TO 
STEWARDSHIP@GRACECITY.COM